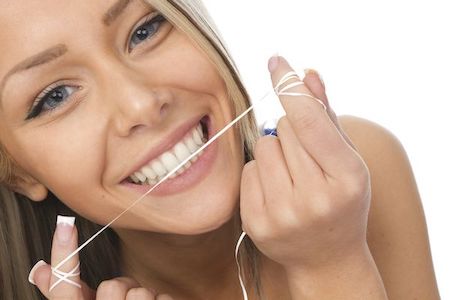 At Dr. Feinberg's office, we love to see our patients, but we know that the dental chair may not be their favorite spot in the San Diego area to visit! We have some pretty valuable advice which we would like to share with all of our current and future patients below!
No matter how tired you are, don't skip brushing!
The easiest and oldest tip comes from ancient times: brush twice daily! This is the most effective way to clean your teeth and maintain your oral hygiene. Using a brush classified as "soft" will give you the best cleaning, for both your teeth and gums. The brush should be held at a forty five degree angle and your hand should move in a steady, circular motion. Make yours the toothpaste you are using is ADA approved as well as enriched with fluoride.
Floss daily!
Although proper brushing techniques and tools are the best advice we can share, flossing is a vital part of maintaining dental hygiene as well. Dentists in San Diego and La Mesa report that the number one cause of cavities is food particles remaining in between the teeth. Even after brushing, some particles are sure to remain, as the brush cannot reach all of the tiny crevices and indents within the human mouth. A nighttime floss will remove the majority of these particles and make your visits to the dentist much more pleasant!
When you come to the office it is a good idea to get an actual demonstration on brushing and flossing so you are sure how to do it correctly every time. Sounds like a small detail, but if done right consistently it can make quite a difference to your oral health. Call (619) 462-8550 and make an appointment at the San Diego Dental Center today!