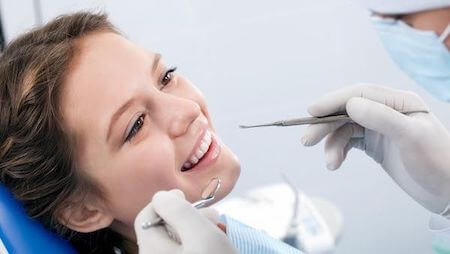 Dr. Feinberg Wins Five Stars!
In the San Diego area, there are many dentists to choose from. How do you decide which DDS is best for you and your family? Do you run a quick internet search? Do you ask friends or relatives for a recommendation? Dr. Feinberg believes that the best way to decide who will take care of your dental health is by asking other patients. These are the only individuals who have accurate insight as to the dentist's expertise, bedside manner and competency.
Recent statistics show that over forty percent of Americans have a fear of visiting the dentist, even for a routine checkup and cleaning. This is likely fueled by a negative past experience, or a story he or she may have heard about a doctor who was not up to par. In addition to a thorough evaluation and exam, Dr. Feinberg will work with you as a team to develop a plan for your long term oral health. He will advise you how to take care of your teeth beyond the dental chair, with a variety of tips and tricks you can try in the comfort of your own home. His goal is not only to allow you to leave with a smile, but to continue smiling for years to come.
Office cleanliness is another leading factor in choosing a dental office. Dr. Feinberg was rated five out of five stars in this category! The office also received top ratings in staff friendliness, short wait times, chair-side manner and thorough explanation of treatment plans. A couple of testimonials from recent patients visits read, "Thrilled beyond words!!! Love my new smile!!" and "Dr. Feinberg and his staff are awesome. They understood how I felt and what I needed. Emotionally and physically. He gave me back my smile and gave me new confidence in myself."