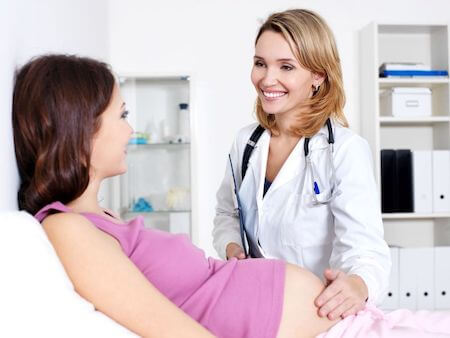 As a pregnant woman, it is important to keep your body healthy, as this ensures the healthy development of your growing baby. However, focusing on your dental health can be just as important. Poor oral hygiene can negatively affect your growing child, making it essential to maintain good oral health.
How Oral Hygiene Affects Your Pregnancy
Under normal circumstances, your mouth is teeming with bacteria. Most of these bacteria are harmless, but proliferation of certain forms of bacteria can lead to infection.
Gum disease
, characterized by sensitive, red, inflamed, or bleeding gums, is caused by bacterial infection. During pregnancy, your changing hormones may
make you more susceptible to oral infections
. Additionally, a mother's oral bacteria can travel through the body to infect the amniotic sac, causing preterm birth or other complications.
Prenatal infection is commonly associated with preterm delivery, which often results in a low birth weight infant. Low birth weight can cause complications for your child's growth and development. Interestingly, one of the most common sources of infection is through the mouth.
Oral Hygiene Tips for Pregnant Women
This association between oral hygiene and preterm birth makes it essential for pregnant women to keep their mouths clean and healthy. Consider the following tips:
Visit the dentist twice per year to prevent cavities and gum disease.
Brush your teeth at least twice per day. Use a gentle circular motion, spending equal and sufficient time on each quadrant of your mouth.
Floss regularly, preferably at least once per day.
Drink plenty of water throughout the day. Drinking water can cleanse your mouth of harmful bacteria.
Eat a healthy diet that includes plenty of fruits, vegetables, and nonfat dairy products.
If you smoke, stop smoking immediately. Smoking not only affects your oral health, but it is also associated with preterm birth and many other complications.
Ask your OB/GYN if you should avoid x-rays or the use of certain medications.
 
We are very passionate about the health of our patients and their families. To receive high quality dental treatment from the best Dentist La Mesa has, contact us here or call us at (619) 462-8550 today for an appointment.