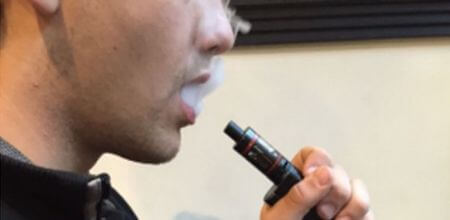 Recent studies show that cigarette smoking has significantly decreased in the United States over the past ten years. However, many former traditional cigarette smokers are turning to alternative methods to get their nicotine fix. For those who must satisfy an oral craving, e-cigarettes are commonly used. Although these modified, futuristic cigarettes are more eco-friendly and emit water vapor instead of smoke, they still come with their fair share of health concerns, especially when oral health is considered.
What Are Electronic Cigarettes?
Electronic cigarettes, or "E-Cigs" are plastic devices which run on battery power. There are disposable nicotine cartridges which are placed inside, which come in a variety of strengths and flavors. Chemicals are used in conjunction with the nicotine to allow the smoker to achieve the same satisfaction as smoking a traditional cigarette. This is a more environmentally friendly approach to smoking, because the actual "smoke" is eliminated. Additionally, these e-cigs can be charged on the go, with a USB device.
What Are The Harms?
At this time, there are over two hundred different varieties of electronic cigarette options on the market, with additional innovations for sale overseas. Although this sounds like a great option for those who want to give up or modify their smoking habits, there are many harms as well. Most specifically, dentists have become very concerned with these products. Many patients who utilize e-cigs complain of symptoms such as dry mouth, sore throat and even gum or lip irritation. When any sort of tobacco product is inhaled, the mouth is dried out up to sixty percent and the salivary glands are not always able to replenish the moisture needed for a healthy oral environment. Additionally, although e-cigs are considered a "cleaner" option, they still contain harmful chemicals (acetaldehyde and formaldehyde) which can increase chances of oral cancer development.
It is important to visit your dentist for your bi-annual checkup and cleaning, especially if you are a tobacco product user. Additional screenings may be necessary, as the mouth is put in danger every time you take a puff.
Call La Mesa dentist, Dr. Feinberg, to discuss today. Whether you are a smoker or not, the point is to form correct habits that will keep your teeth and smile in good shape for a lifetime! (619) 462-8550