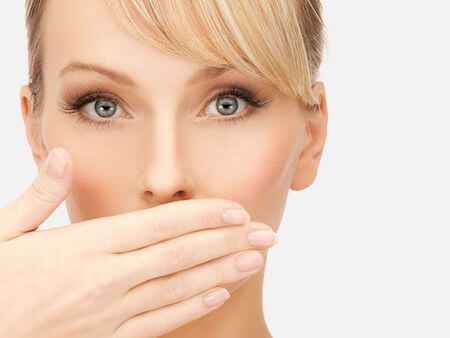 No one wants to have bad breath. The tricky and unfortunate thing about it is we often don't smell our own bad breath. That has to do with the fact that we become acclimated to our own breath and, as a result, might not notice it anymore. Bad breath can be very off-putting in the workplace or social settings and not to mention just incredibly embarrassing overall. The other unfortunate thing about bad breath is many of the patients I meet are simply too embarrassed to ask for help. There are many factors that might be causing bad breath. When you know what these are, you can change your habits and seek appropriate dental care to sweeten your breath and stop feeling ashamed.
So, what are the causes of bad breath?
Poor dental health is one of the major causes of bad breath. If you do not brush and floss your teeth regularly, the food you eat begins to break down in the mouth. Your mouth can then take on a smell, just like old food left out can begin to go bad. These odors will not go away until the food breaks down; unfortunately, the cycle repeats again as you consume more food.
If you brush and floss regularly along with other routine dental hygiene practices but are still battling bad breath, you may have a more serious oral condition. Some of the conditions you may experience bad breath from include gum disease, cavities, decaying teeth or cracks in one or more teeth. Another disease with the side effect of bad breath is Gingivitis (or gum inflammation) and Periodontal Disease. These diseases are caused by plaque buildup but over time can leave you with bad smelling breath.
As standard practice, you should check in with your dentist on a routine basis. Regular dental checkups and exams are important to the health of your teeth and gums. This can help with prevention of most of these conditions or at the very least, early detection. Regular exams, brushing and flossing at home, and taking good care of your teeth, you can keep your gums healthy and your breath fresh.
At the office of La Mesa dentist, Dr. Richard Feinberg, we go over all the basics of dental hygiene with you. Demonstrating flossing and brushing techniques to help you care for your gums and teeth and as a result help you combat bad breath. If you have any of the more serious oral conditions such as a cracked or decaying tooth and are in need of a dental crown, we can take care of that too! Call us at (619) 462-8550 to schedule your consultation with us today.